I had a lovely chat with Catherine Gilmartin recently, for the fabulous Mayo Now.
I really can't praise this magazine too much, it's full of glossy photos and news that you just wouldn't hear otherwise, Catherine and Gerry certainly know how to pull a good read together!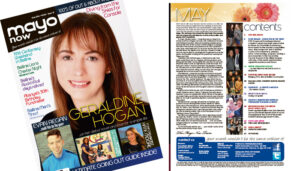 Yes, that's me, front cover – I suspect they have a 'real' celebrity lined up for next week! In the meantime, thanks guys!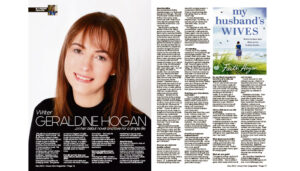 And here, I chatted away happily with Catherine Gilmartin about books, reading, Mayo and life in general…
You really should go out and get it, it has lots more too!
Faith x