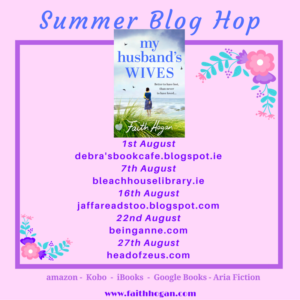 It's been an exciting summer with My Husband's Wives hitting a lot of milestones.
The bookbub promotion was probably the most exciting and thrilling – so thank you to all at Aria who worked hard to get it included. For now, it's unto August…..
The last few stops of the blog hop!
Faith x