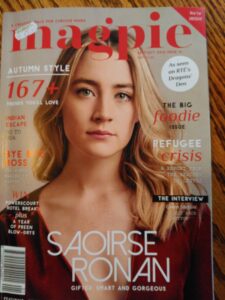 On September the 1st two very brave ladies Georgina Heffernan and Deirdre Fitzpatrick, with the help of Dragon's Den Alison Cowzer launched Ireland's newest glossy magazine for the 'thinking woman interested not just in fashion, but in global and domestic issues that resonate with their lives today.
I think they've done something pretty amazing – why not check it out in Eason's or Tesco soon!
And, yes, of course, I was thrilled to see My Husband's Wives feature on their Book Worm page!