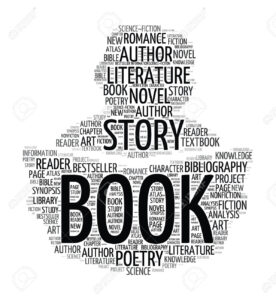 Here is the second part of a guest post I did for Writing.ie. This is geared towards anyone who has written a book and is thinking about publishing. Thanks to Vanessa for inviting me back, I really enjoyed working with you again!
If you have written a book, a story, a poem or just want to find out more about the Irish and British publishing scene, it's worth dropping in to writing.ie – they have a huge list of resources at the click of a button 🙂
Here's the link to the post:
And here's the post in full:
What Every Writer About to Submit Should Know by Faith Hogan
Faith Hogan lives in the west of Ireland with her husband, four children and two very fussy cats. She has an Hons Degree in English Literature and Psychology, has worked as a fashion model and in the intellectual disability and mental health sector and her novel My Husband's Wives is out with Head of Zeus now. We asked Faith to share some of the things she has learned during the publishing process…read her tips for writers just starting out here, and if you are well into your draft, these tips are for you…
Know your reader.
It will make everything easier if you know what genre you want to write. This means, having a clear image of who will read your book. Are you writing for children, teenagers, women – young or old? Knowing this will affect everything from the language you use to the names you choose for your characters. Ultimately, it will affect your cover and how your work is presented. If you're clear on this, it makes it so much easier for an agent to see if you will 'fit' his or her list and how they will sell you.
The world is ready…
So, the novel is finished. You've selected the lucky half a dozen agents who are going to have first shot at reading your masterpiece. These days, most agents have websites, they have guidelines on how they like submissions to look, the bigger ones have specific agents dealing with particular genres. Look at the websites. Study them. Tweak your submission for each one. Submitting takes as much creative skill as novel writing. Everyone struggles with the synopsis, everyone struggles with creating an elevator pitch – does it get easier? Probably, yes, but it's still not fun – not like the blast of actually writing the novel.
Formatting is important, if you're unclear, again check the agent's website. Most publishers and agents read in electronic format now. So, your MS, if it passes the in-house reader, will be loaded onto their e-readers – bear in mind that fancy fonts, squiggly pictures and unformatted work will just annoy the person reading. Do yourself a favour and get it right!
A good agent is worth their weight in gold.
In an ideal world, you write your book, attract a super-agent and then they go on to sell your book all around the world. Yes, well…
Unfortunately, there are many more prospective authors than there are agents. Most agents will receive between fifty and one hundred unsolicited manuscripts each week. Of this, few will take on any more than one or two new writers a year.
It is worth doing your homework. Research your target agent. You can do this by looking at the Writers Year Book; here you will find a complete list of agents and what they represent. There is little point sending your children's book to an agent who only takes on non-fiction.
Sometimes, The Bookseller, is a good place to look. New agents may be hungry to build up their lists. It is worth keeping an eye on the industry at large for people moving from one firm to another or for agents who might be in a position to take on new clients.
Slowly, Slowly.
Everything in publishing takes a long time. Or at least that's how it feels. For most of us, once we sent that first email, it was almost as if you could hear the seconds ticking. By day two, if you allow yourself, you could be in the depths of despair. But think about it…
Your fabulous book arrives in an innocuous email – there is nothing to distinguish it from a thousand others. You quite simply have to wait your turn. The agent, editor, assistant or reader has a mountain of books to read. And, I'm assured, they do read every single one, just in case they have the next Girl on the Train, lurking beneath. Truly, they do want to find that one book – they especially want to find it before the competition does.
So sit tight. They will read your book. If you're lucky, they'll like your book and ask what you're currently working on.
On the other hand, you may not be for them – it's not the end of the world. There are other agents out there, if they are good enough to give you advice, read it and if it feels right to follow it, do so. If you make suggested changes to your book and you have your heart set on a particular agent, you can always try them again.
You can go it alone, but…
Over the last decade the internet and on-line book sales have transformed the writers life. The global market opened up by Amazon, Kobo and other ebook retailers has meant anyone can open their own shop window and sell their books on-line. There are many examples over the past few years of self-published writers going on to garner critical praise, bestseller slots and lucrative royalties in return for their hard graft. The final word on this is, you need to prepare yourself for a lot of hard work if you decide to take this route. The writing of the book is only half the work here – the marketing, selling and promoting is probably as daunting as actually producing the work.
You don't need to know someone in Publishing to get a deal.
If your writing is good enough, they will want to know you. If you have the next Glorious Heresies or the next Harry Potter – it will be found amidst the slush pile and if you're picked up by a publisher? A decent agent won't be too far behind.
Every book is judged by its cover.
Hopefully, you're not going to have to worry about this and your publisher will be fabulous and know and love your book inside out.
The cover is probably the most important part of making your books initial success. Once your book is out there and selling, readers will also look at the blurb and eventually, hopefully at other readers' reviews, but initially it's all about the cover.
Getting it right, means, not just having something you adore, it also means fitting in with the expectations of readers who like the kind of book you've written. The cover attracts readers from your genre. Thriller readers are used to a darker theme on book covers, women's fiction tend to veer towards something with more emotion.
To thineself be true!
This is so important. Remember, if you write that book, the chances are you will have to promote it. Make it something that you're proud of. There is no point writing the next Fifty Shades if you blush at the first mention of sex. Likewise, writers are better writing what they know about, to some extent, so if you're going to write in a genre, make you've read the best there is out there in that genre. Not to copy, rather to create a bar against which you measure yourself and target a better final draft.
Remember, it is your book, it is something that you will put a lot of work into. It needs to be something that you are proud of, something that tells something of yourself at some level – make it the best it can be.
(c) Faith Hogan
One man, three wives, too many secrets. A heart-warming story of love, loss, family and friendship. A compelling debut that fans of Freya North will love.
Paul Starr, Ireland's leading cardiologist dies in a car crash with a pregnant young women by his side.
United in their grief and the love of one man, four women are thrown together in an attempt to come to terms with life after Paul. They soon realise they never really knew him at all.
The love they shared for Paul in his life and which incensed a feeling of mistrust and dislike for each other, in his death turns into the very thing that bonds them and their children to each other, forever.
As they begin to form unlikely friendships, Paul's death proves to be the catalyst that enables them to become the people they always wanted to be.
Published by Head of Zeus, My Husband's Wives is out now, pick up your copy online here!