This is a funny one, I have a number of posts appearing on other sites over the next few weeks, but I needed to 'put' these somewhere as they mean a lot to me.
Over the last few months I've had messages from all over the world from readers who have enjoyed My Husband's Wives. I've woken up to messages from Austrailia, Japan, the US and Canada – as well as closer to home! It really is a huge lift to think that something that gave so much joy in the writing is giving so many people pleasure in the reading.
There was a great flurry of excitement when Claudia Carroll got in touch to say she loved the book and I'm really pleased to share those words here.
Here I've got a few words from a crime writer I adore. Russel D Mc Lean has been on all sides of the book experience. From reader, to bookseller, critic to writer, Russel is a man who knows his way around fiction. Here's what he sent me in an email to share with you…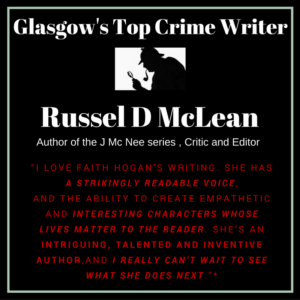 Big praise indeed from Russel D Mc Lean.
Scottish Author of the J Mc Nee crime series.
"I love Geraldine Hogan's writing. She has a strikingly readable voice,
and the ability to create empathetic and interesting characters whose lives
matter to the reader. She's an intriguing, talented and inventive author,
and I really can't wait to see what she does next."*
Til next time,
Faith x