Just dropping in here very quickly to let you know that for a few more days you can drop into Esme's Guest House by the Sea for the reduced price of 99p if you're a kindle reader.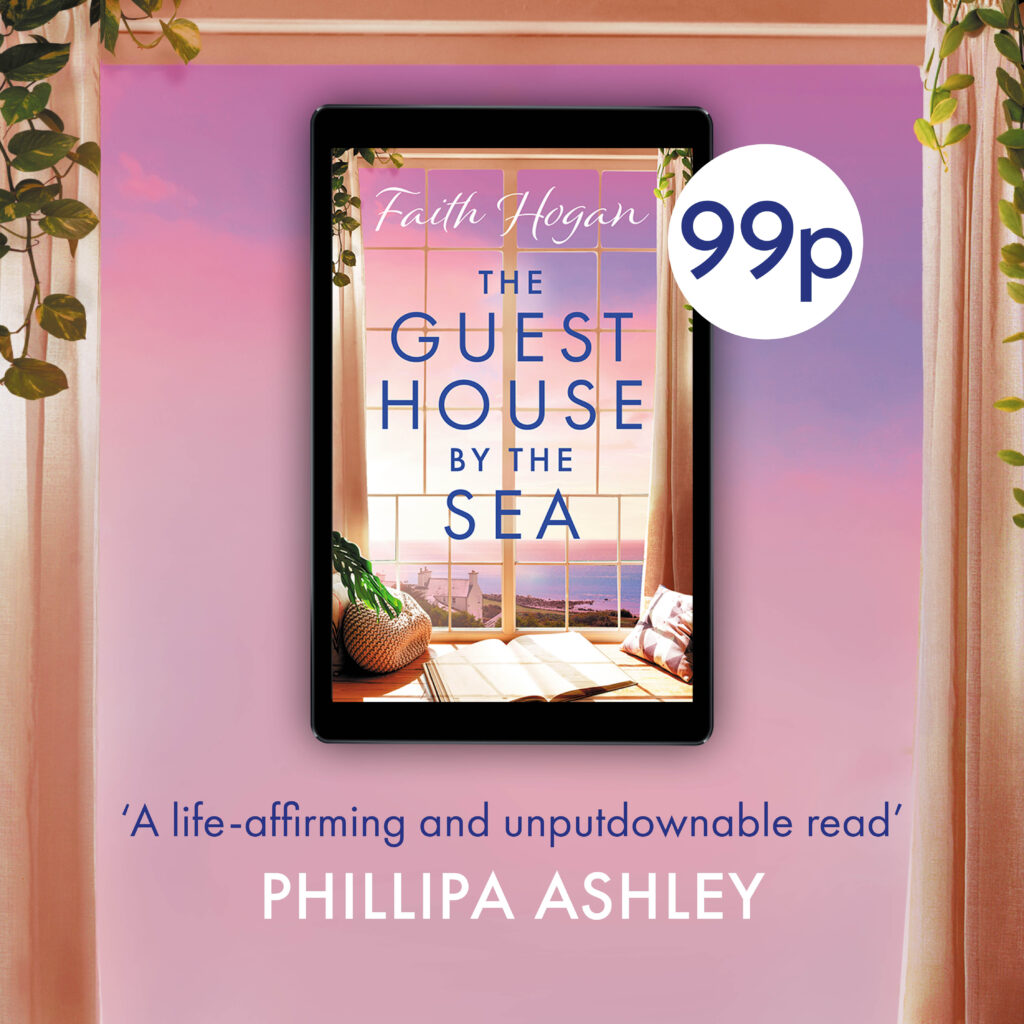 People come to the guest house for fresh air and views across the Atlantic. But if they're lucky, they might just leave with the second chance they didn't know they needed…

Esme has run the guest house for as long as anyone in Ballycove can remember. But in her declining years, her sight is failing, and when she has a fall on the eve of the summer season, she is forced to take a back seat for the first time in her life.

From her chair in the entry hall, not much passes Esme by. There's Cora, the wife visiting indefinitely… without her husband; Niamh, the city professional with a life-changing decision to make; and Phyllie, the grandmother whose family is slipping away from her.

Esme's guests provide the colour that helps her keep her grip on the world. All of them have something they want to escape – or to hold on to. But can Esme help them find their way before the summer is over?